In today's fast-paced and interconnected business landscape, the threat of data loss and system downtime due to unforeseen disasters looms large. Small and medium-sized businesses (SMBs) near Boston, MA, often struggle to find cost-effective and reliable solutions to protect their critical digital assets. Imagine the repercussions of a catastrophic event on your organization's valuable data or infrastructure. The loss of critical files, customer information, or extended downtime can have severe consequences, leading to financial losses, damaged reputation, and potentially even business closure.
Traditional backup methods can be time-consuming, prone to human error, and often unable to provide swift data restoration. But cloud disaster recovery, on the other hand, offers a comprehensive and efficient solution to mitigate risks and ensure uninterrupted business operations. This more proactive approach empowers businesses with the ability to quickly recover from any disaster and keep their operations running smoothly.
It uses game-changing technology that combines the power of cloud computing with robust disaster recovery strategies. By leveraging off-site data centers, advanced backup technologies, and real-time replication, businesses can store their critical data securely and recover it swiftly in the event of a disaster. Whether it's a natural calamity, cyberattack, or hardware failure, cloud disaster recovery ensures that your business can resume normal operations with minimal disruption and downtime.
Don't wait until it's too late! Safeguard your business's future by implementing a cloud disaster recovery plan. Learn more about this revolutionary technology in today's blog post, and book a call with our experienced team at Direct iT to explore the best cloud disaster recovery solution tailored to your specific needs. Together, let's ensure the continuity of your business and protect your valuable assets in the face of any adversity.
What Is Cloud Disaster Recovery?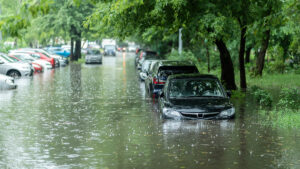 Disaster recovery refers to the process of restoring and recovering critical systems, data, and infrastructure following a disruptive event. Whether it's a natural disaster, cyberattack, hardware failure, or human error, having a comprehensive disaster recovery plan in place is crucial for businesses of all sizes. It involves implementing strategies and technologies that enable organizations to quickly recover their operations and minimize downtime.
For example, let's say a company experiences a flood that damages its on-premises servers and wipes out crucial data. Without a disaster recovery plan, the business would face significant challenges in recovering the lost information and getting back up and running. However, with a well-designed disaster recovery plan, the company could use cloud-based backups and replicas to restore its data and resume normal operations swiftly.
Why Do I Need to Think about Disaster Recovery?
Disaster recovery should be a top priority for businesses because it helps safeguard critical data and ensures business continuity. The costs associated with data loss and downtime can be staggering, resulting in financial losses, customer dissatisfaction, and reputational damage. By focusing on disaster recovery, businesses can proactively protect themselves from these risks and mitigate their impact.
Consider a scenario where a company falls victim to a cybersecurity breach. If the organization doesn't have a robust disaster recovery plan, it might struggle to recover compromised data and restore systems. This issue could lead to prolonged downtime, hampering the ability to serve customers and potentially causing irreparable harm to the business. However, with a well-executed disaster recovery strategy, particularly leveraging cloud technologies, businesses can bounce back swiftly and minimize the negative consequences of such events.
What Role Does the Cloud Play in Disaster Recovery?
The cloud plays a pivotal role in modern disaster recovery strategies. By leveraging cloud technology, businesses can store their critical data and applications in off-site data centers, providing additional protection against disasters that could impact their primary infrastructure. The cloud offers scalability, flexibility, and reliable infrastructure that can support swift data restoration and system recovery.
For instance, businesses can utilize cloud-based backups and replicas instead of relying solely on in-house backup solutions or physical storage devices. These cloud-based disaster recovery solutions create redundant copies of data and systems in remote locations, ensuring that even if the primary infrastructure is compromised, there are readily available backups to restore from. This backup allows for faster recovery times and minimizes the risk of data loss.
What Are the Benefits of Cloud Disaster Recovery?
Cloud disaster recovery offers numerous advantages over traditional on-premises solutions.
Scalability: Cloud backup and disaster recovery provide businesses with greater scalability and flexibility, allowing them to scale their disaster recovery resources up or down based on their specific needs. This flexibility eliminates the need for costly investments in additional hardware or infrastructure that may go underutilized during normal operations.
Reliability: Cloud disaster recovery services offer enhanced reliability and redundancy. Cloud providers typically have multiple geographically diverse data centers, ensuring that backups are stored in different locations. This preventative measure reduces the risk of a single point of failure and increases the resilience of the overall disaster recovery strategy.
Efficiency: Disaster Recovery as a Service (DraaS) enables organizations to leverage advanced technologies such as virtualization and automation. This usage allows for more streamlined and efficient recovery processes, reducing recovery time objectives (RTOs) and recovery point objectives (RPOs) significantly.
Who Can Help with Cloud-Based Disaster Recovery?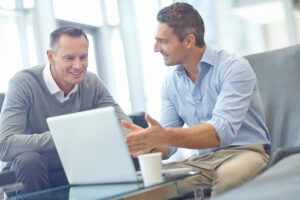 Implementing a robust cloud-based disaster recovery plan requires expertise and specialized knowledge. It is essential to partner with a reliable DraaS provider that has experience in designing and implementing disaster recovery solutions tailored to your business's unique needs.
IT disaster recovery services from us at Direct iT offer comprehensive cloud disaster recovery services, guiding businesses throughout the entire process. We assess your existing infrastructure, identify potential risks, and develop a customized disaster recovery strategy. With our expertise, you can receive the right cloud technologies, ensure data replication, and provide ongoing support to ensure the seamless recovery of your critical systems and data.
Book a Call Today to Secure Your Business Data!
The need for robust disaster recovery strategies has become more critical than ever. As businesses increasingly rely on technology to drive their operations, the potential risks of data loss and system downtime loom large.
Imagine the devastating impact of losing all your customer data, financial records, and crucial business applications due to a natural disaster, cyberattack, or hardware failure. Without a comprehensive disaster recovery plan, the road to recovery can be long and arduous, leading to significant financial losses and reputational damage. However, by harnessing the power of cloud-based solutions, you can mitigate these risks and bounce back swiftly from any unforeseen events.
To ensure your business is prepared for potential disasters, partnering with a trusted cloud provider like Direct iT is essential. Our team of experts will work closely with you to design and implement a tailored cloud disaster recovery plan that suits your specific needs. We understand the unique challenges businesses in the Boston, Cambridge, and Waltham, MA, areas face in the digital age, and we are committed to providing you with the peace of mind that comes with knowing your critical data is protected.
Don't leave the fate of your business to chance. Book a call with us today and take the first step toward securing your business data. Together, we can navigate the complexities of cloud disaster recovery and ensure that your business remains resilient in the face of adversity. Protect your valuable assets, maintain customer trust, and keep your operations running smoothly with the power of cloud disaster recovery.
Resources: