Why get your next phones from Direct iT?
Support by the same engineers that you trust and have supported your network for years.
NO Contract. Our phone contract is month to month, giving you the freedom to cancel at any time without penalties, interest or exit fees.
Combined IT and VOIP Expertise. Since we are IT pros as well as phone system experts, we understand we won't point the finger at your IT person for the phones not working. We can actually troubleshoot those issues for you, owning the problem instead of shrugging it off as "not our problem."
Modern phones with all the features you expect in the cloud era:

Easy to use color displays
Voicemail in your email
Mobile app lets your smartphone act like your office phone from anywhere
Detailed call reporting

Free Lifetime Support, as well as changes and updates. Our phone system is really easy to use and we'll show you how to make changes and updates. However, if you prefer, we do it for you, we will make those changes for you at no additional cost.

---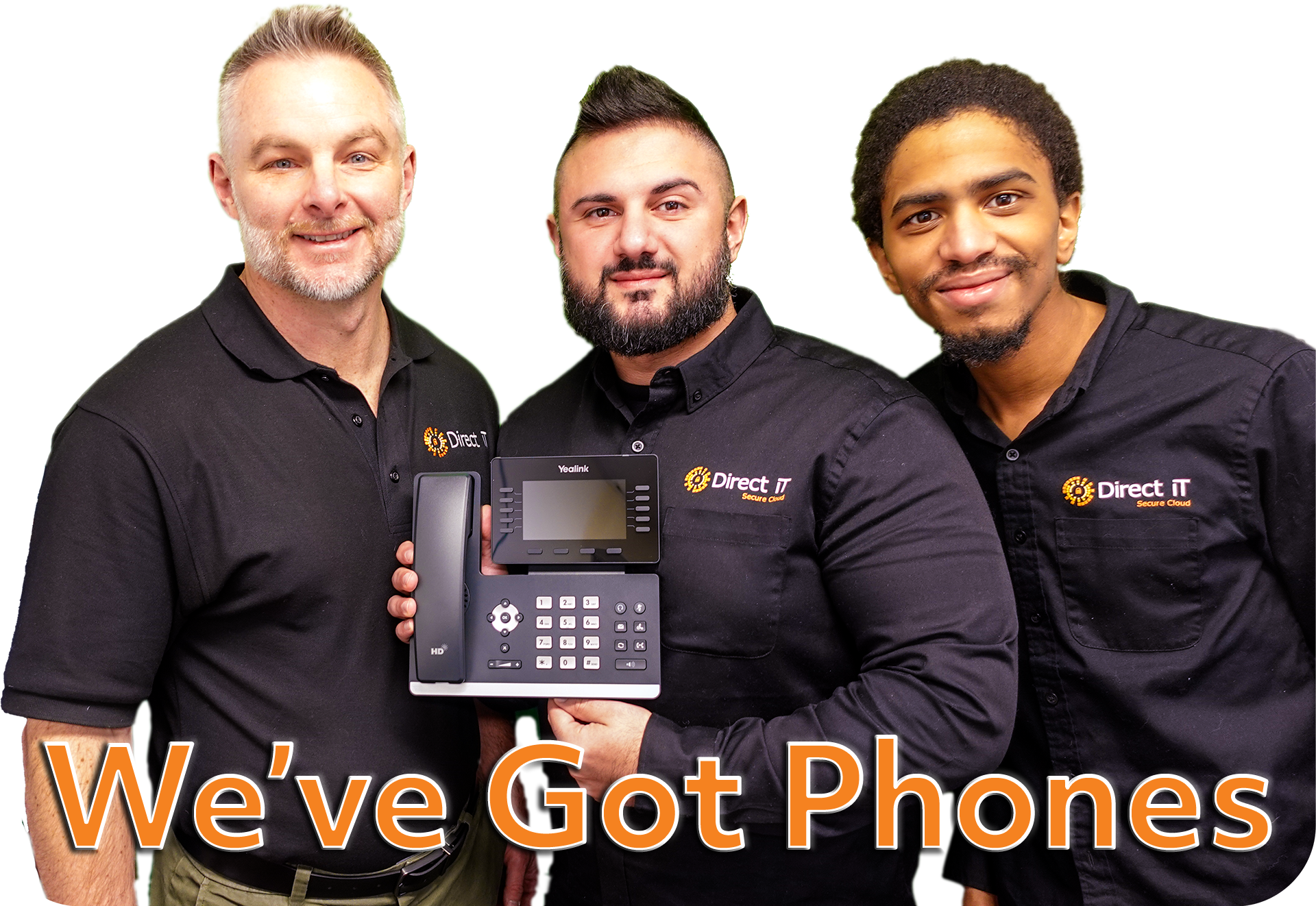 at 781-957-3241 or fill out the quick form below to schedule your Discovery Call.