Picture this: You're working on an important project, and suddenly, your systems crash. Panic sets in as you realize your IT staff doesn't have the technical expertise or resources to resolve the issue promptly. Your business's productivity suffers, and you find yourself scrambling to find a solution.
This scenario happens far too often in the business world, and without the right information technology partner, you could find yourself with lost customers, revenue, and reputation. But luckily, there is a solution that gives your IT team the boost it needs to tackle any and all situations that come your way: co-managed IT solutions.
In this blog post, we will dive into the world of enhancing an IT department with co-managed IT services. We'll discuss how businesses like yours can benefit from the collaboration between your existing IT team and a trusted co-management partner, like us here at Direct iT.
Ready to take action and unlock the potential of your IT infrastructure? Book a call with us today, and let's discuss how our co-managed IT solutions can give you the competitive advantage you need to thrive in today's technology-driven business landscape.
What Are Co-Managed IT Services?
Co-managed IT services, also known as co-managed IT solutions, offer a collaborative approach to enhancing an IT department's capabilities. With this model, businesses partner with an IT support company like Direct iT to leverage their expertise and fill knowledge gaps within their internal IT teams.
Through co-managed IT services, businesses gain access to a diverse range of specialized skills and expertise. Whether it's project management, network infrastructure, or cloud technologies, the support company brings a comprehensive knowledge base to the table. This collaborative approach allows businesses to handle complex IT issues efficiently and effectively without overwhelming their internal team.
One of the key advantages of co-managed IT services is the flexibility and scalability they offer. Instead of completely outsourcing IT functions or relying solely on an internal team, businesses can customize their level of engagement with the support company. This scalability ensures that businesses have the right resources at the right time, allowing for seamless growth and adaptation to evolving technology needs.
This feature is especially beneficial when someone on your IT team takes a sick day, vacation, or is out for parental or medical leave. Your business can continue operating knowing that you have back-up IT support from your co-managed IT services provider.
How Is Co-Managed IT Different from Managed IT Services?
Co-managed IT services differ from traditional managed IT services in several ways. While managed IT services often involve outsourcing all IT functions to a service provider, co-managed IT services focus on collaboration between the business and the support company. It's not about replacing the internal IT team but enhancing its capabilities.
Enterprises today face the challenge of optimizing their IT department's performance while aligning with business goals. Co-managed IT services provide a strategic framework to bridge skill gaps and maintain operations efficiently. With co-managed IT, your IT solutions partner can handle cybersecurity and cloud solutions, while your internal team deals with help desk calls and everyday support. Or vice-versa! This approach allows businesses to retain complete control over their IT infrastructure while gaining the benefits of external expertise and resources.
What Are the Benefits of Implementing Co-Managed IT?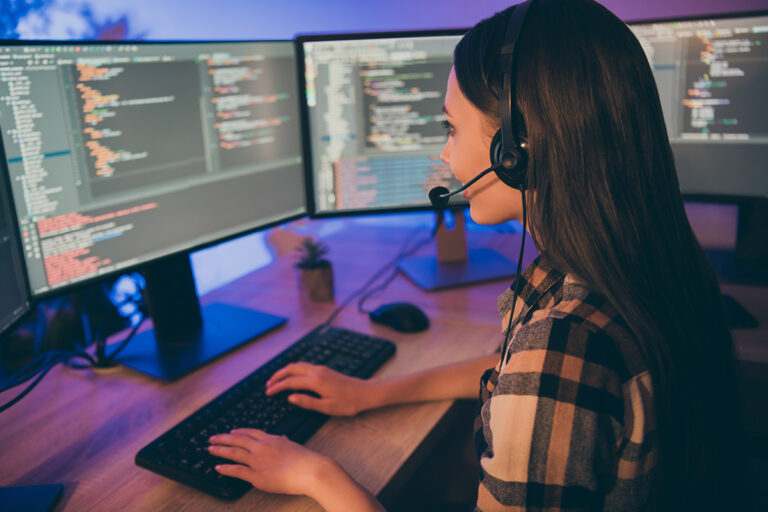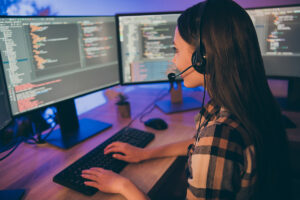 The advantages of having a reliable and responsive service provider is invaluable to industries near Boston, MA. With co-managed IT solutions, your tech partner can assist with everything from desk support and data backup to vulnerability management and cloud technologies. You also gain access to enterprise tools and up-to-date resources without the upfront costs associated with fully managed services. Let's explore some of the benefits more closely.
Enhanced Expertise and Specialized Skills
Partnering with an IT support company like Direct iT provides access to a team of experienced professionals with specialized skills. These experts can handle complex IT issues, provide valuable insight, and ensure that industry regulations are met. By leveraging their comprehensive knowledge, businesses can enhance their IT strategies and stay ahead of the curve.
Increased Efficiency and Cost-Effectiveness
Co-managed IT solutions offer cost savings compared to maintaining a full in-house IT department. Businesses can avoid upfront costs associated with hiring and training staff while still having access to skilled professionals when needed. Additionally, by outsourcing certain IT functions, businesses can focus on their core competencies and strategic initiatives, driving overall efficiency.
Improved IT Infrastructure and Security
With co-managed IT services, businesses benefit from proactive monitoring, threat detection, and incident response. IT support companies like Direct iT ensures that the IT infrastructure is robust and secure, minimizing the risk of data breaches or system failures. This level of support allows businesses to maintain continuity, protect sensitive information, and meet regulatory requirements.
What Considerations Should I Make When Integrating Co-Managed Support?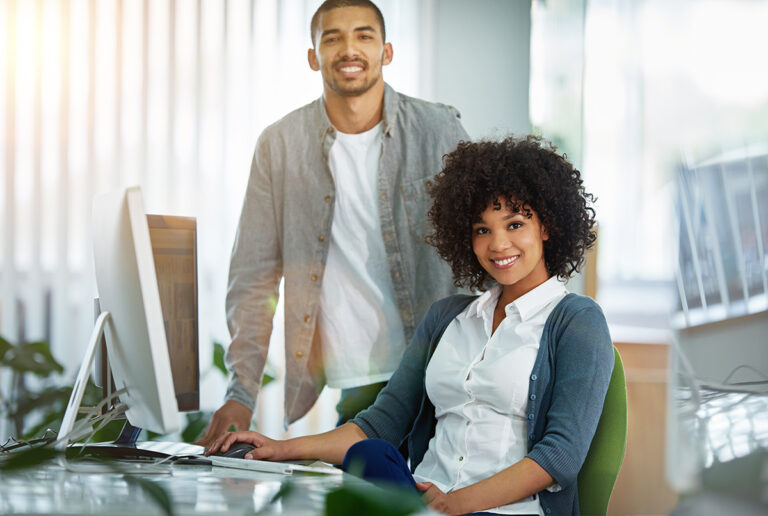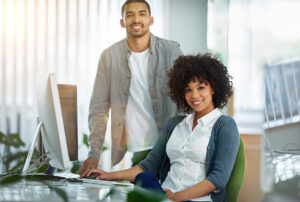 Before integrating co-managed support, businesses should carefully assess their IT needs and define clear goals. Evaluating which areas can benefit from external support and setting objectives will help guide the partnership with the IT support company.
Selecting the right IT support partner is also crucial. Consider their expertise, reputation, and ability to cater to unique business needs. A strong alignment in values and goals will foster a collaborative relationship and ensure successful outcomes.
Effective communication and collaboration are vital for a seamless co-managed IT experience. Establishing open channels of communication and defining expectations from both parties will help build trust and ensure that everyone is working towards shared objectives.
Why Should I Choose Co-Managed IT?
By implementing co-managed IT solutions, businesses can leverage specialized skills, increase efficiency, and improve their IT infrastructure and security. This strategic approach allows businesses to optimize their IT operations without compromising control.
Choosing co-managed IT means embracing a collaborative and supportive model that enhances existing IT teams rather than replacing them. By partnering with a trusted IT support company like Direct iT, businesses can gain a competitive advantage, stay up to date with technology trends, and focus on what they do best.
Get Started Today with a Reliable Provider of Co-Managed IT Solutions!
In today's fast-paced business landscape, ensuring the efficiency and security of your IT department is crucial for success. From limited resources and skill gaps to the ever-evolving technology landscape, these challenges can hinder business growth and impact day-to-day operations. However, there is an answer: co-managed IT solutions offered by Direct iT.
By partnering with us, you gain access to a comprehensive range of specialized skills and expertise. Our co-managed IT services bridge the knowledge gap, provide valuable insights, and enhance your IT infrastructure and security. We understand the unique needs of your business and work collaboratively with your internal team to deliver tailored solutions that drive efficiency and cost-effectiveness.
Don't let the frustrations of managing IT hinder your organization's internal growth and competitive advantage. It's time to make a change and take action. Book a call with Direct iT today to start your journey towards a more efficient and secure IT department.