3 Business Lessons I Learned from Peyton Manning
by David Javaheri
A few weeks ago Peyton Manning came and spoke to a technology and security industry leadership event we were attending in Nashville.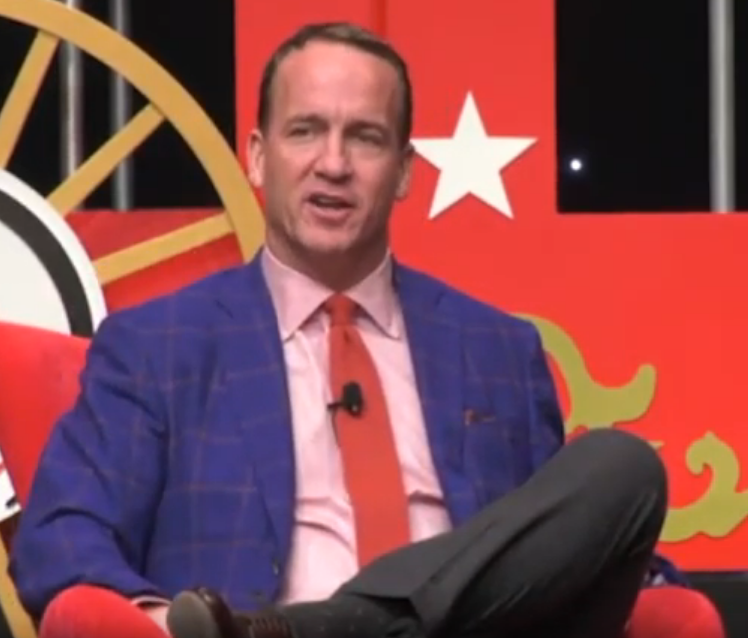 While we at Direct iT are all Patriots fans and are fully aware of the fact that Tom Brady is the greatest quarterback in history, I still found that Manning had some interesting lessons for us about business and success.
1. Preparation can give you the edge.
Peyton Manning talked about how early on, he knew he could not throw the farthest or run the fastest, so to get an edge he decided to focus on trying to be the most prepared. When he was 14, his father told him a quote from Steelers coach Chuck Noll that "pressure is something that you feel only when you don't know what you are doing." Peyton found that pressure meant he hadn't done his homework -- the only way he could avoid feeling pressure was tostudy and prepare.
2. Good decisions and good performances require good data
Peyton Manning spoke about how as a football player, a massive amount of data and statistics from his performance was constantly collected and reviewed. "You watch the film of every game the next day. You watch the film of every practice the next day -- so you are constantly being graded and evaluated and that keeps you on your toes." This approach started with his father and coaches and continued throughout his career. "I constantly am studying myself -- looking at film, looking for the little things that just might make a difference."
3. Even with data and preparation, you need to be prepared to run an "audible".
He talked about the monotony of just reviewing the same fundamentals over and over -- dealing with the same meetings year after year, writing the same feedback down, doing the same drills over and over again. "You do the drills over and over again so that when the pressure is on, you know what to do in that situation." He would try to focus on the idea that despite the monotony, eventually this preparation would lead to wins on the field. However, Peyton Manning also talked about how sometimes he has to recognize when the plan isn't working or the situation has changed -- that if he's prepared enough and has enough knowledge about what is happening on the field, he is also better prepared when the unexpected happens. "Sometimes you just have to call an audible - yell out the word Omaha and do something else."